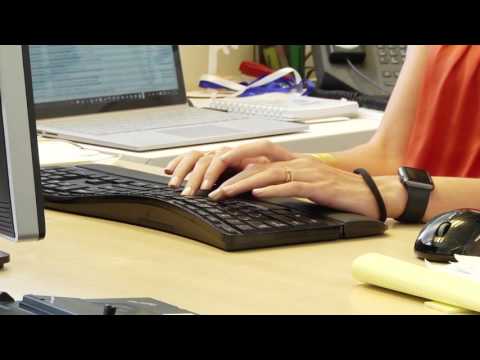 Microsoft Excel by edX
edX offers a number of Excel courses for data analysts. Microsoft itself delivers these courses.
Several lessons comprise each course. You can finish most of the courses within a few weeks. Instructors conduct lessons using videos. To test your knowledge, the courses also include tests. Furthermore, a special lab section allows you to put your learning to practice.
Most Excel courses in edX are free, however, some require a fee. For a small fee, you can obtain a certificate after completing the course.
edX offers a number of online iExcel courses specialized for data analysts. The courses are delivered by Microsoft itself and some of the instructors are experts from the tech giant.
As of this writing, there are 7 courses on Excel in edX. Five of them are from Microsoft and only four are in English. The four are "Microsoft Excel for the Data Analyst," "Introduction to Data Analysis using Excel," Essential Statistics for Data Analysis using Excel," and "Analyzing and Visualizing Data with Excel."
The first course mentioned is part of edX's XSeries, which means you need to pay a fee to access it. The rest are verified courses, which means you can access them for free. However, you can pay a small amount to receive a certificate upon completion of the courses. Your certificate contains your instructor's signature and can be used for your résumé or shared through LinkedIn. edX is a non-profit organization and verified certificates help them fund free education for different parts of the globe.
In all courses, you will be taught how to create tables and graphs using Excel, as well as how you can use the software's features to organize and analyze data. The lessons are designed to mirror real-world demands to ensure that the skills you learn can be readily applied in your career.
There are several features in every course. When taken between 2 to 4 hours every day, you can complete a course between 4 to 6 weeks. Each course is composed of several lessons, which are videos presented by your instructor. A speech-to-text feature is available beside the video, which is perfect is your hearing is impaired or if you cannot hear the instructor properly.
Besides the discussions, you can test your knowledge using the quizzes present within the course. These are usually items where you can pick out the answer to the questions given. The courses also contain a Lab section where you will be given scenarios that allow you to test your knowledge.
Getting started is easy and in the case of verified courses, free. After providing your details, you will be given the option to upgrade to verified, which you can do using all major credit cards or PayPal.
You may also download the edX app on iTunes and the Google Play Store.
Product Details
Pricing Model
One Time License, Freemium
Devices Supported
iOS, Web, Android
Audience
Lifelong Learning
There are no words t
There are no words to describe how
boadicous
this is.
Never seen a beettr
Never seen a beettr post! ICOCBW