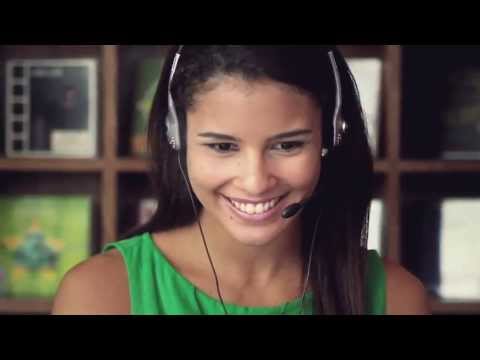 English Live
English Live is an online English language learning school providing e-learning materials and instruction for adults. It is part of the EF Education First family, which also provides opportunities for online English teachers and tutors worldwide.
English Live offers 16 levels of learning set against a dynamic and convenient environment. It combines breakthrough technology and expertly crafted materials to deliver lessons that are both effective and fun. Students can learn English anytime with the assistance of TKT and TFL-certified teachers in one-on-one or group discussions.
Formerly known as EF Englishtown, English Live is an award-winning school offering English language-learning instruction courtesy of native speaking teachers with Teaching Knowledge Test (TKT) and Teaching Foreign Language (TFL) certifications. The platform caters to students from all over the world.
English Live boasts lessons customized to suit the schedule, skill level, and the goals of students. After you register for free, one of their staff will call the number you entered to arrange a learning plan that is ideal for your unique needs.
You will be conducting private lesson with your teacher, although you may also opt for group discussions with 4 or 5 other students from other parts of the world. English Live has more than 20 million users, so this will also be a brilliant opportunity to meet and interact with fellow learners from other cultures.
There are 16 levels of learning, broken down into six units from A1 (beginner level) to C2 (advanced English fluency). Each level is composed of practical and interactive lessons. Instructions are provided in 14 languages: English, French, German, Italian, Spanish, Portuguese, Russian, Thai, Japanese, Korean, simplified Chinese, traditional Chinese, Arabic, and Turkish.
These 16 levels employed by English Live are aligned with the international standards set by the Common European Framework of Reference (CEFR). Once you have completed all of the six units within your skill level, you will receive a diploma certified by Hult International Business School.
English Live will help you enhance your speaking, listening, writing, and reading skills in English. To prevent boredom while you perfect your skills, you will be learning using multimedia lessons and with the aid of their advanced speech recognition software which gauges your speech ability. You will also be given instant feedback by your teachers after each exercise to maximize your time and learning experience.
If you have specific goals in mind, you can take their specialized courses focused on business, travel, and TOEFL and TOEIC tests.
Product Details
Pricing Model
Subscription
Devices Supported
Web, iOS, Android
Audience
School, High School, Higher Learning, Lifelong Learning
You have shed a ray
You have shed a ray of
suihnsne
into the forum. Thanks!
That kind of thinnik
That kind of thinnikg shows you're on top of your game