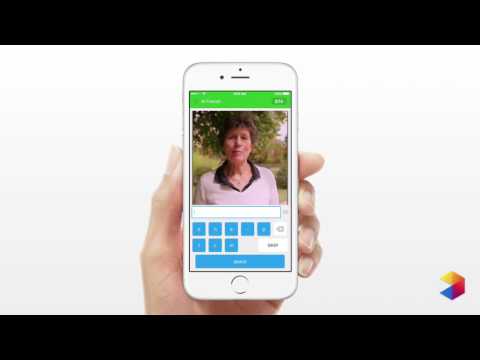 Memrise
Memrise promises to make learning more joyful. This language learning platform is accessible via its website and iOS or Android app.
With over 15 million users, it offers more than 200 courses, including several levels of languages like French, Spanish, Arabic, Polish, and Turkish, to name a few. It combines science with video and game-based approach to create an enjoyable and effective learning experience for students.
Memrise comes with three subscription options, as well as a substantial trial plan for free.
Memrise uses a combination of native speaker videos, well-designed tests, and good ole competition to facilitate fast and intuitive learning. Accessible via web, Android, and iOS, it allows students to develop their language skills anytime and anywhere.
The Memrise approach is based on science but given a fun twist. Its activities are designed to assist in elaborate encoding to ensure that lessons are properly instilled into the students' memory. Choreographed testing and scheduled reminders strengthen the memory created and make learning up to 3 times more efficient.
You can choose from 200+ categories, including Art and History. More than 150 of these categories are dedicated to languages like Korean, English, Chinese, Danish, Italian, and German. Each language is tackled in several lessons to address students' varying levels of mastery. Lessons are composed of videos featuring native speakers, with questions to test the students' hearing, comprehension, memory, and writing abilities. The app even comes with a Chatbot feature that lets you hone your ability to maintain the flow of a conversation in the language you are learning.
You can create groups together with your classmates or friends. If you are a teacher, you can use this feature to keep track of your students' progress. Your achievements will be recorded in the form of scores. The members of the group can compare their scores. In various places throughout the site, you will also be able to see the leaderboard containing a list of the top scorers.
Memrise's free trial gives you access to many of the available lessons, so it's a great way to get a feel of the platform. To begin, you need to register by entering your details or using your Facebook or Google account. You will automatically be on free trial, with the option to go pro later on. You start with zero points and can earn more as you complete more of the lessons.
If you want to go pro, you can choose from 3 subscription options (1, 3, and 12 months) which can be paid through major credit cards and Paypal. The pro subscription will give you access to even more materials, including audio tests and samples, as well as revolutionary learning approaches developed with psychologists from the University of London and Oxford University. You will get access to personalized lessons based on your learning habits, allowing you to focus your effort and maintain your enthusiasm.
Product Details
Pricing Model
Freemium, Subscription
Devices Supported
Web, iOS, Android
Audience
School, High-School, Higher-Education, Lifelong Learning
I told my kids we'd
I told my kids we'd play after I found what I
neddee.
Damnit.
Your post captures t
Your post captures the issue peferctly!
I love Duolingo, but I found that something is missing (at least when I learn French). Memrise fills in the gap with native speakers in brief clips, which helps get the pronunciation right. It's also pretty neat and helpful to see words and sentences repeated on this app. Note: the paid version is a bit pricey though, so only 3 stars there.
Brilliant app!
Brilliant app. I have been able to boost my progress in French using Memrise. The best and most professional app for the job.
Fun app!
Great free app. Images are real and the technique used (association) worked great for me: I love the concept. It is somehow a bit messy with so many lessons though. Many this isn't the case with the features of the paid membership which I didn't opt for.