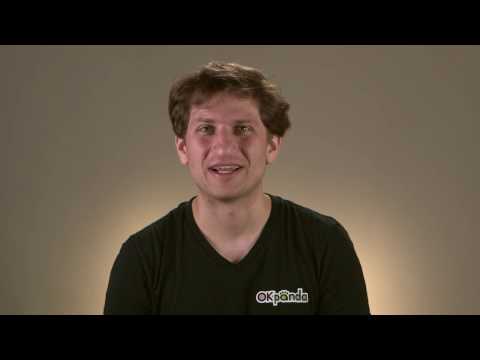 OKpanda
OKpanda is an online school that helps students learn and master the English language. Carefully chosen teachers conduct one-on-one lessons through their iOS and Android app.
The curriculum was developed by experts from Harvard University, Columbia University, and New York University. It features realistic and engaging content taken from various media forms, including movies and newspapers. Students can book their lessons weeks to minutes in advance and chat with their teachers 24/7.
You can stay updated on your progress with the app's built-in tracker.
OKpanda has over one million users learning English through a curriculum developed with experts from Columbia University, Harvard, and New York University. It is strictly a mobile platform and is accessible through iOS and Android apps.
Students learn with teachers via one-on-one 25-minute video discussions with the aid of engaging, realistic content. Lessons are digital content taken from movies, newspapers, and other forms of popular media. Teachers are English as a Second Language (ESL) certified and go through stringent hiring requirements. Students may book lessons with them weeks or minutes in advance, and chat with them regarding lessons 24/7.
The app comes with a slew of advanced features, letting you record yourself for the purpose of learning through shadowing. It also contains state of the art speech recognition technology that identifies pronunciation errors, as well as 1,000 authentic conversations recorded by professionals from New York.
Once you download and open the app, you will be asked for your English skill level. Choices available are Beginner, Intermediate, and Advanced. The app then asks about your reason for learning: Hobby/Travel, Business, and Other. If you select the last, the app will ask you to be more specific. It will then ask you about your interests, choices being School, Work, and Others.
After you register by providing your name and email address, the app will have you select a plan. The available options are Bronze (40 tickets per month or up to 4 lessons), Silver (100 tickets per month or up to 10 lessons), Gold (300 tickets per month or up to 30 lessons), and Platinum (700 tickets per month or up to 70 lessons). You can settle your payments using all major credit cards.
The information you entered will be used to tailor a lesson according to your needs. You can keep track of your progress, such as the words you have learned so far, in the app.
Product Details
Pricing Model
Subscription
Devices supported
iOS, Android
Audience
High-School, Higher-Education, Lifelong Learning
None can doubt the v
None can doubt the vetiacry of this article.