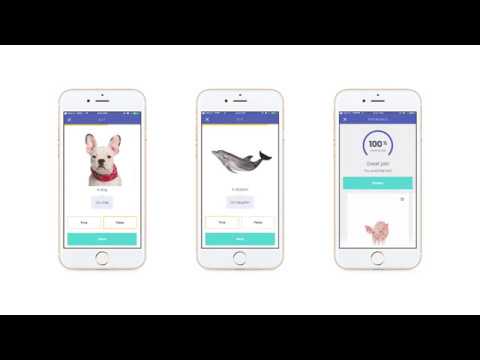 Quizlet
Quizlet is an app that allows you to create flashcards which can also aid in learning. As a tool in developing language skills, its game-like mechanics help boost vocabulary and recall. It keeps the process of learning fun as well.
Quizlet is immensely simple to use. At the same time, you can share flashcards you create with your peers. This means you may also learn from what your friends are studying. You can download the app from both the iOS and Android app stores.
Quizlet is an app that allows you to create flashcards, in which you can store information. It can be used for a wide variety of purposes, including learning how to speak a new language. When used for this goal, Quizlet is ideal for helping improve your vocabulary and recall.
Quizlet's main advantage is in how simple it is to use. Whether you're mobile-savvy or are a beginner, you will be able to use the app without much difficulty. You can even share your own flashcards with your friends. This means that you can easily collaborate with them in your studies.
The app makes learning fun. Its mechanics are game-like, so you learn sans boredom. You can choose from several modes. "Learn" lets you test your knowledge by posting a question which you then need to answer. This mode is great for reviewing for tests or simply boosting your ability to recall information.
"Test" allows you to create your very own picture test or answer one created by others. You are given a picture, after which you need to provide the answer required. The use of images makes it a great way to improve your understanding of the concepts you are studying.
"Match" is a matching type test that has you racing against time to pair similar items together. It's an effective way to boost your agility in processing information. It also tests just how familiar you are with the concept.
There are currently over 150 million study sets available in Quizlet, with more coming each day. That said, there is definitely something for you out there, whether you're learning a new language or a different subject altogether. You can download the app free through the Apple and Android app stores, although you may need to pay for particular in-app features.
Product Details
Pricing Model
Free, In-App Purchases
Devices Supported
Android, iOS, Web
Audience
School, Lifelong Learning