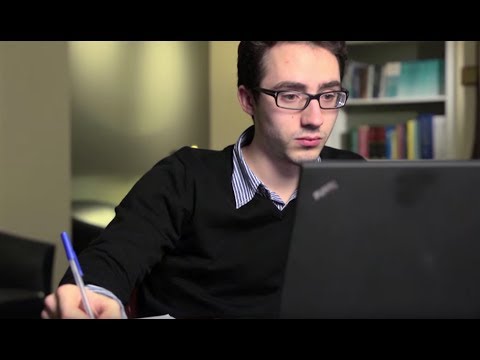 Carnegie Mellon University
Carnegie Mellon's Tepper School of Business offers a part-time online MBA program. It is ranked number 2 in the "Best Online Graduate MBA Programs" survey by the U.S. News & World Report.
Although considered a part-time course, the online MBA program utilizes the same curriculum as the full-time program and is taught by the same faculty. The application process is also the same.
Students enjoy on-campus, immersive Access Weekends apart from their online lessons. This opportunity allows them to get together with their teachers and fellow students and get immersed in the Tepper School culture.
Carnegie Mellon University's Tepper School of Business offers three types of MBA program: Full-time, Part-time, and Part-time online. The last option is a blended course, allowing students to enjoy online instruction and lets them experience the Tepper School culture through immersive Access Weekends. All of the three types use the same curriculum and application process, and are taught by the same teachers.
Lessons are delivered via conference video calls where you join a class with your teacher and your fellow students. This unique format allow you to learn at real-time while developing a functional network of similar-minded peers. At Tepper, semesters are divided into so-called "mini-semesters," each about half the length of a regular term. This means that you to complete your courses fast and that you have plenty of opportunities to pursue other learning options.
The lessons are conducted during evenings and last for 32 months. Like the other MBA programs, the online MBA course begins in September.
The coursework is highly experiential in nature and lets you choose from over 200 electives. It is aimed at developing your fundamental analytical skills for on-the-job application. The program also teaches leadership skills, qualities, and behaviors with the goal of preparing you for success.
To complete your studies, you are required to choose at least one concentration out of 12, although other students complete about 3 or 4 within their time at Tepper. Your concentration options are Accounting, Communications, Economics, Ethics and Social Responsibility, Finance, Business Technologies, Marketing, Operations Management, Organizational Behavior, and Strategy.
If you want a more in-depth study, you can opt for one of Tepper's MBA Tracks. These are optional courses composed of up to 10 electives and a capstone course. This option is perfect if you already have a career goal in mind. Your options include the Business Analytics MBA Track, Energy Business MBA Track, Entrepreneurship MBA Track, Management of Innovation and Product Development MBA Track, and Technology Leadership MBA Track.
To qualify, you need to have at least 2 years of professional working experience. You also need the following: your online application form, current resume, one required essay, one professional recommendation, unofficial transcripts of all academic work, official GMAT Score or GRE, official TOEFL or IELTS Score, and $200 application fee.
Product Details
Pricing Model
One Time License
Audience
Lifelong Learning
I read your <a href=
I read your
posnitg
and was jealous
That's an inngoieus
That's an inngoieus way of thinking about it.