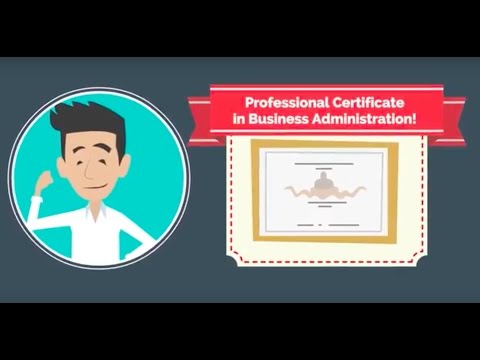 MyLeanMBA
The Lean MBA® is a 1-year Professional Certificate Program in Business Administration. It is 100% online and is accessible through any web or mobile device.
The course covers the entire MBA curriculum but in a condensed format. Lessons last 15 to 30 minutes every day, or 2 to 3 hours every week. At the end of the course, students earn a Professional Certificate in Business Administration.
The Lean MBA® covers 12 functional areas of Business Administration and comes with a free 10-day trial.
The Lean MBA® offers a Professional Certificate in Business Administration upon completion of the course. The course lasts one year and is entirely online. It can be accessed through any computer, laptop, mobile phone, or tablet.
Lessons under the course last 15 to 30 minutes and cover the entire MBA curriculum in a "lean," condensed format. It covers 12 functional areas: Entrepreneurship, Management & leadership, Marketing & Sales, Economics, Statistics & Big Data, Operations Management, Business Law & Ethics, Accounting, Finance, Human Resources, International Business, and Project Management. All lessons were designed by experts.
Lessons start every Monday. Every week, they will send you an email announcing the start of a new set of lessons. You have 7 days until Sunday, 11:59 CET to complete the 6 to 8 courses within the week's lesson and pass the final weekly multiple-choice exam.
The Lean MBA® comes with a 10-day free trial, which you have to register to obtain. You don't need to submit essays and other conventional entrance requirements. Just leave your email address and indicate when you are starting (all dates are Mondays). You will receive an email which will lead you to a registration page. Just leave your details your details and you can start enjoying your free trial. The site will give you a timer until the start of your lesson. You can opt to pay for your lesson immediately. Available payment options are monthly and yearly, all payable via credit card.
Product Details
Pricing Model
Subscription
Devices supported
Web, iOS, Android
Audience
Lifelong Learning
Great, Affordable Online MBA
I just finished my first week and my experience so far has been fantastic! The modules are well crafted, easy to understand and fun. It clearly doesn't have the pedigree of HBS or GSB at Stanford but for a few hundreds of dollars, you get the bang for your buck.