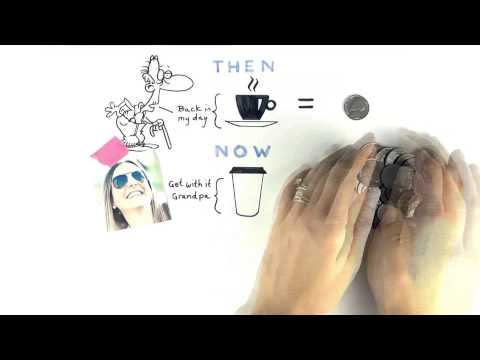 Smartly
Smartly offers a number of services ideal for individuals who want to see their career soar. They have two types of MBA courses, as well as Business Certifications.
You can choose between their Free MBA or Executive MBA courses. Both deliver expert-created content aligned with the curriculum used in some of the top business schools today, as well as dedicated services for students.
You can also access lessons through Smartly's Android and iOS apps. In the future, they will also offer free open courses through their library.
Smartly is a platform for people looking to give their career a boost. They offer a slew of services, including job search, networking, and online graduate courses.
They have four learning options on offer: Open courses, Business Certifications, Free MBA, and Executive MBA. Their open courses are available through their library and is still pending release.
The Free MBA program covers Finance, Marketing, Management, and Entrepreneurship. It is aligned with the early-career MBA programs currently implemented in the leading business schools in the world. it does away with conventional lecture-based discussions in favor of active and individualized lessons you can access on any device. The lessons are bite-sized, lasting about 5 to 10 minutes each, and the entire degree may be covered in 7 months. As the title suggests, it is free, but is given only to students chosen through a rigorous selection process.
The Executive MBA program is perfect for business owners and entrepreneurs who want to see their ventures advance. This degree covers the same topics as the Free MBA program, but incorporates leadership, management, and strategy into the mix. It also comes with networking events and opportunities courtesy of Smartly. The entire degree lasts 12 months.
You can also take advantage of their Business Certificates, especially if you are a college student or have recently graduated. It is ideal for people who have zero to 2 years if experience.
To start, you need to register. This is one-time and will let you get access to all MBA and certificate program options. The process is fast and will immediately give you access to a free introductory lesson that will give you a feel of the service. To apply for either the Free or Executive MBA, just provide all the details required. This process is like creating a curriculum vitae (CV) so it can be lengthy.
Completing courses will earn you certificates and the ability to download summaries.
Lessons are also accessible through Android and iOS apps.
Product Details
Pricing Model
One Time License
Devices supported
Web, iOS, Android
Audience
Lifelong Learning
This piece was a <a
This piece was a
likcajefet
that saved me from drowning.
If time is money you
If time is money you've made me a wetalhier woman.
I'm a graduate of the program. Pros: material and coruses are as rigorous as any other MBA out there. it's free as smartly is somehow running a recruiting agency business model. Cons: not accredited and not always recognized...and in that the name doesn't help with emplyoers who have never heard of it. Conclusion: if you are looking for the prestige of the MBA degree, then probably not the best choice out there, but if you are looking to learn that's the one. Plus nothing beats free.
Great, but only valued by selected employers
I graduated the program. It's a great, albeit a self-granting entity and the key selling point is the contact with selected employers. The lack of accredication unfortunately still makes it complicated to sell to employers not familiar with smart.ly. The course material is as good if not better as the ones you'll find in a traditional MBA.
I had fun learning
It's great how smartly seems designed for today's students. I enjoyed my lessons here.
Great online MBA....for free
The best about Smartly is that it is free and on your schedule thanks to online classes.