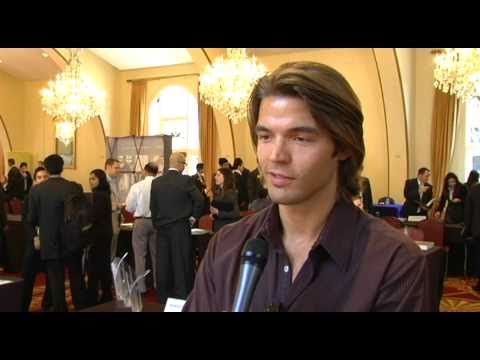 University of Southern California
The University of Southern California (USC) Marshall School of Business extends its MBA program's reach through the Internet. Its online MBA format is designed by experts and aims to help students become effective executives and successful business leaders.
The USC online MBA program covers more than 50 units and utilizes both synchronous and asynchronous learning tools and activities. The lessons are set to schedules that are convenient for employed professionals. If you choose to stop midway through your course, you can resume your studies the next semester.
The University of Southern California (USC) Marshall School of Business aims to equip students with the skills and experience to become the next executives and business leaders through its online MBA program. It is delivered by combining technology with USC's internationally recognized instruction.
In the online MBA program, you will be guided in a variety of topics, such as finance, accounting, marketing, and entrepreneurship. You will also have hands-on practice on the latest analytics and metrics technologies to help in making educated decisions. Moreover, the members of USC's acclaimed faculty encourage students to develop both their critical thinking and communication skills.
To graduate from the program, you need to complete the following courses: Role of the Manager (3 units) Fundamentals of Business (10 units), Opportunity Recognition and Implementation (9.5 units), Managing Inside the Firm (9.5 units), Managing Outside the Firm (9.5 units), Business Environment & Leadership (9.5 units). This brings the total number of units to 51.
For the first course, you will be required to attend classes in the USC campus in Los Angeles for a week. This will allow you to connect with your classmates and professors, start your network with USC's formidable alumni, and truly experience the Trojan spirit.
Courses are modular and lessons are delivered using both synchronous and asynchronous tools and activities. The asynchronous elements can be completed at your convenient time and pace, and includes video presentations and other content produced by Marshall, moderated discussion boards, case studies and simulations of real-world business scenarios, self-assessment exercises, interactive games, and other virtual learning experiences.
Synchronous elements involve weekly class discussions via webcam, collaborative virtual activities, one-on-one sessions with the faculty, and other real-time interactions. Classes are available all week except on Fridays and are timed to suit the schedule of working professionals.
USC welcomes international students and is willing to assist in procuring a temporary visa for the week-long on-campus stay. To apply for the online MBA program, you can start by filling out the form on the USC website.
Product Details
Pricing Model
One Time License
Devices supported
Web, iOS, Android
Audience
Lifelong Learning
I <a href="http://vm
I
susoppe
that sounds and smells just about right.
That's not just logi
That's not just logic. That's really seliebns.