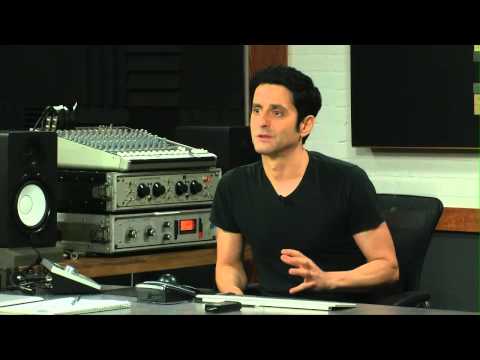 Creativelive
Creativelive offers a huge selection of classes on a great variety of topics. They currently have 98 music and audio classes, however, more are to slated to come.
Creativelive is a hub for creativity classes. Current categories are Photo & Video, Art & Design, Music & Audio, Craft & Maker, and Money & Life. Creativelive takes immense pride in their highly skilled and respected instructors, who deliver lessons via video classes.
Additionally, you can download the Creativelive app from iTunes.
Creativelive features a huge selection of video classes on a number of categories. These categories are Photo & Video, Art & Design, Music & Audio, Craft & Maker, and Money & Life. Music & Audio currently has 98 classes, with more to come.
Music & Audio is divided into 8 topics: Mixing & Mastering, Guitar & Bass, Electronic, Pro Audio, DAWS, Drums, Rock & Metal, and Business. If you are looking for activities and challenges, you won't find any here. All of the lessons are presented via interviews or video podcasts.
Creativelive's instructors are all experts in their respective fields. Songwriters, musicians, and reputable industry names contribute their knowledge through high-definition videos that are often 2 to 15 minutes in length. The lessons can be very specific, too, such as composing rock songs and the best way to compile album tracks. This makes for a comprehensive coverage overall.
Some of Creativelive's videos are free, but most you have to purchase the entire class playlist to view. Subscription is free and will let you see the entire playlist, as well as whichever free video is included in the package. Buying a class requires a Visa, Mastercard, American Express, or Discover card, or a Paypal account. You may also buy a class and give it out to a friend as a gift.
When you buy a class, you gain unlimited, lifetime access to all the videos that come with it. You can also opt to stream or download content, which you may then view using any web or mobile device. You can also watch the videos through the mobile app, which you can download through iTunes.
Product Details
Pricing Model
One Time License
Audience
Lifelong Learning