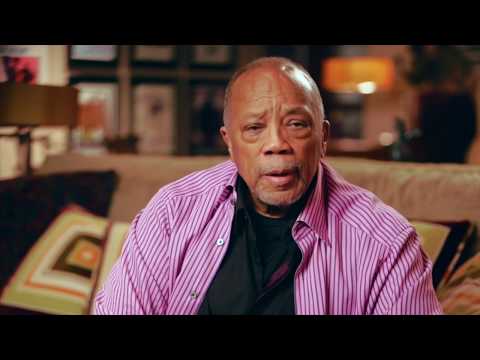 Playground Sessions
Playground Sessions aims to help you learn to play the piano. It was co-created by music legend Quincy Jones. World renowned pianist David Sides teaches some of the lessons.
Playground Sessions is a downloadable software you can use on both web and Apple devices. You need a piano or organ to use the app. The software will listen to you play and tell you when you are pressing the right keys. The package also includes lessons on music theory and songs ranging from Beethoven to Taylor Swift.
Playground Sessions is ideal for both beginners and experienced players.
Playground Sessions was co-developed by all-time most nominated Grammy artist Quincy Jones. It is a downloadable software that aims to teach you how to play the piano. World renowned pianist David Sides contributes lessons on key music-related topics.
Playground Sessions places an emphasis not just on how fast you learn, but also in how well you develop your skills. You don't need much to get started. You only need to have a web or Apple device (the app is currently available only on iTunes) which you will connect to an Acoustic Piano, Digital Piano, Portable Keyboard or MIDI Controller using the appropriate cables.
The app will listen to you play and tell you when you are hitting the right buttons. This "gamified" approach is a brilliant way to appeal to beginners and keep enthusiasm up. You may even record your performance to the accompaniment of the app's built-in background tracks.
Playground Sessions allows you to learn keyboard skills through your favorite songs. Whether you like classical music or pop, there's definitely one for you in their catalog. Their list includes pieces and hits from a wide variety of artists, including Beethoven, Michael Jackson, Beyonce, Bruno Mars, and Taylor Swift.
Pianist David Slides provides lessons and bootcamps on many piano-related topics. You can access his videos 24/7 and learn at a pace you like. But the app is not just for beginners. Even experienced players will find the lessons as truly enlightening refreshers. It is also ideal for those who want to develop new skills or improve existing ones, including paying by ear and sight reading.
Playground Sessions offers three subscription options: Monthly, Annual, and Lifetime. All of the plans give you access to video tutorials and interactive lessons, different levels, content updates, song deals, the ability to track your progress, free upgrades, and an offline mode. Should you decide that the app is not for you, you can cancel within 30 days and you will get your money back.
Product Details
Pricing Model
Subscription
Devices Supported
Web, iOS
Audience
Lifelong Learning