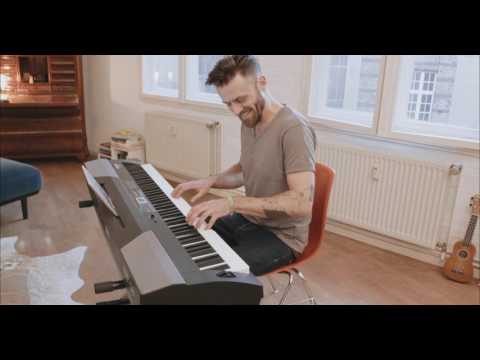 Skoove
Skoove teaches you how to play piano with just your Apple device. This interactive app "listens" using your device's microphone as you play the piano. It then analyses your performance and provides improvement tips.
The app is great not just for beginners, but also for experienced players looking to improve their craft. Aside from more than 250 activities, the app also comes with personalized, one-on-one support courtesy of professional piano players ready to help you out. New lessons are added every month.
Skoove is a piano learning app available to Apple devices. It offers lessons that teach beginners how to play the piano and become actual musicians.
Skoove offers over 250 lessons distributed among more than 10 full courses that cover from Beginner to Intermediate, among others. All lessons are interactive and challenging. To use Skoove, you don't need to purchase any additional devices or accessories. The piano or organ you use for practice is enough.
Using the microphone of your Apple device, the app monitors your performance. It then gives you tips on how to improve your technique. The app also covers music theory to give you a holistic understanding of the craft. Before long, you would even be able to create your own melodies.
Skoove lets you practice on a wide variety of songs and music. Whether you like modern or classic tunes, there's definitely one for you. Skoove offers works by artists like Beethoven, The Beatles, John Legend, Amy Winehouse, Coldplay, and more. Lessons and the catalog continuously grow in number and variety every month.
The app isn't just for beginners, though. Even if you are an experienced pianist, you will still find the activities highly challenging. If you want to improve your craft, you may also contact Skoove's personalized one-on-one support hotline manned by professional pianists who are ready to help you out.
Skoove gives you access to all lessons and songs when you subscribe to Premium. Your options are 1 Month, 3 Months, and 12 Months Subscription Plans.
Product Details
Pricing Model
Subscription
Devices supported
Web, iOS
Audience
Lifelong Learning
Complete solution with lots of songs to choose from
I have tried several video classes and other online learning solutions and with Skoove I finally found the right one for me. The lessons are nicely built on top of each other and there are plenty of songs to choose from.