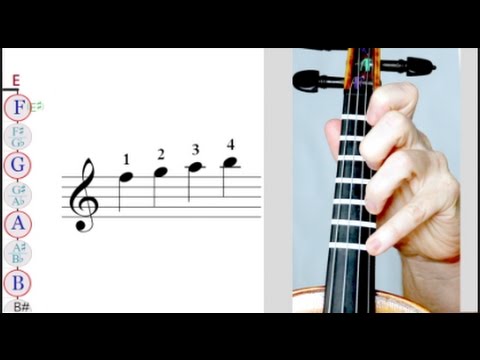 Violin Lab
Violin Lab provides guidance and instruction on how to play the violin. The site offers its resources to both young and adult learners.
Violin Lab created their video lessons with different types of learners in mind. The lessons range from beginner, to intermediate, and down to advanced. They teach basic techniques, as well as specific tunes and songs. They employ the renowned Suzuki Method for effective learning.
Violin Lab also conducts live violin classes which you can view recordings of in the site.
Violin Lab is a source of resources and instructions on playing the violin. It offers its services and materials to all types of learners, whether you're a beginner, intermediate, or advanced student.
Violin Lab's lessons are delivered through videos and recordings, although they also have other resources available for download. The topics are extensive, ranging from basic techniques, such as the proper way to hold the bow and the violin, as well as more complex subjects, such as playing entire musical pieces. The videos are presented by American professional violinist Beth Blackerby.
Violin Lab's approach is based on the Suzuki Method, a method developed by Sinichi Suzuki for learning the violin. The approach was inspired by how kids tend to learn their mother language quickly, and emphasizes immersion and repetition. The philosophy applies not just to kids though, as it is also used to help even adult learners attain progress and mastery in the violin.
Instead of teaching students what to play, Violin Lab is focused on teaching how to play. As such, they go deeper than most of the method books available in the market. However, the method used is compatible with such method books. For this reason, students are not discouraged from using these resources to supplement their learning.
If you want real-world experience, you can join one of their live violin classes. These are also turned into webinars for people who cannot make it to the actual class. If you missed their schedule, you can watch recordings of the classes in the website. It is also in the website that you can check their schedule of workshops for the year.
Most of the resources on offer are free, but some can be purchased via Selz. You can pay for your purchase using Visa, Mastercard, American Express, Diners, JCB, Discover, and PayPal.
If you want to get everything the site has to offer, you can apply to become a member. Membership is one-time and come in 1-month, 3-month, 6-month, and 12-month options. The payment gives you access to all features only for the duration of your chosen period and does not auto-renew. You can also add lifetime access to a note reading course to your membership.
The perks of membership include a carefully sequenced curriculum matching your skills level, access to more than 500 videos, lots of sheet music, and access to the members-only community page where you can interact with your fellow learners.
Product Details
Pricing Model
One Time License
Audience
Lifelong Learning
A fresh and easy approach to learn violin: a great way to learn...at my own pace. The video lessons are concise and well made. Keep up the good work!