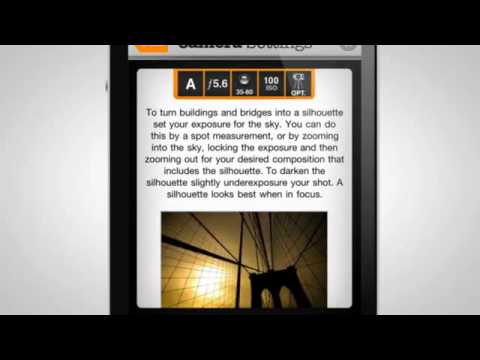 Photo Academy
Photo Academy is a compact application for iOS devices. It helps aspiring photographers learn the basics of the craft through thousands of tips.
Photo Academy contains high-quality content from professional photographers. It provides tips, as well as inspiring real-life images. It also offers detailed suggestions on ideal camera settings. Aside from the basics, the app also discusses advanced topics through articles and other resources.
Photo Academy is a mobile application offering tips and resources in photography. It is ideal for amateur photographers who have yet to fully grasp the basics of the craft.
The app provides useful advice written by professional photographers. Content is composed of thousands of tips, including basic recommendations on how to take better pictures. For inspiration, the app also includes full-screen, high-quality photo samples. Both tips and pictures are classified under an extensive set of categories: Animals, People, Sports, Travel, Sky, Landscape and Macro subjects.
Once you have learned the basics, you can advance to more complex topics, such as lighting, equipment, and proper composition, among others. These are delivered through carefully curated articles and other content. The app even provides detailed camera settings accompanying each tip, allowing you to see how specific setups can affect images.
The app lets you keep track of your progress in several ways. It allows you to keep a Shoot Diary, which contains your photos and the circumstances when you took the image. You may also add your own notes to make your content even more personalized. You can also share your work with your friends and the rest of the world through Twitter, Facebook, and email.
The app is available for paid download on iTunes.
Product Details
Pricing Model
One Time License
Audience
Lifelong Learning