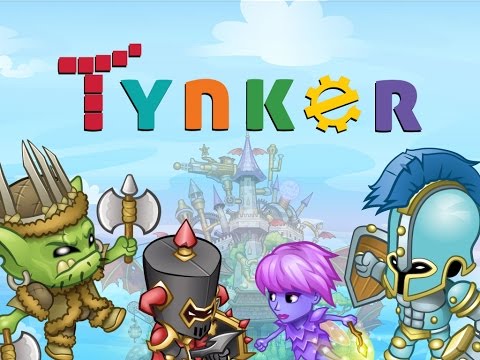 Tynker
Tynker is a technology learning platform designed specifically for kids. It combines games, great graphics, and awesome technology to keep kids engaged.
Young students may choose from a number of personalized paths after they learn to code: MOD Design, Robotics & Drones, Game Design, and JavaScript & Python. All lessons are presented via interest-based, hands-on activities. Subscription choices include Quarterly, Yearly, and Lifetime plans.
With Tynker's free Android and iOS app, kids can code anywhere and everywhere is comfortable for them.
Tynker teaches kids the basics of coding, as well as more advanced skills like robotics and game design. Through their iOS and Android app, kids can learn to code anywhere using any device they are comfortable with. Today, there are over 50 million kids around the world coding with Tynker.
Apart from basic coding, kids can choose from a number of tracks. These include MOD Design, Robotics & Drones, Game Design, and JavaScript & Python. Each track is composed of interactive, hands-on activities complete with colorful and engaging graphics. Mini games, puzzles, and the possibility of earning badges keep learners interested. Tynker also incorporated a tutor system that provides step-by-step instructions for guided learning at a pace ideal for young students.
Before long, kids will obtain the skills to build their own apps and games. Parents and teachers can keep track of the student's progress through the website. Additionally, students will be able to build programs to control their own robots and drones.
You can register as a parent, student, or teacher. There are 3 subscription plans to choose from: Quarterly, Yearly, and Lifetime. Being enrolled in a paid subscription gives you access to 3 introductory courses, as well as 18 other courses: 8 mobile courses, 6 online game design courses, and 4 online Minecraft courses. You will also get mobile app building, robotics, and JavaScript & Python courses.
Coding missions are included, as well as the Creativity Suite that enables the fast building of mods, animations, and apps, and a private server for Minecraft Classic. Finally, you also get the Parental Dashboard where you can monitor the young coders' progress.
Tynker accepts all major credit cards as payment options.
Product Details
Pricing Model
One Time License, Subscription
Devices supported
Web, Android, iOS
You mean I don't hav
You mean I don't have to pay for expert advice like this
anyomre?!
Short, sweet, to the
Short, sweet, to the point, FRcxaeE-Etly as information should be!
OMG my kids love it!
My kids love Tynker. They like the activties and I love that they are learning something great while they have fun