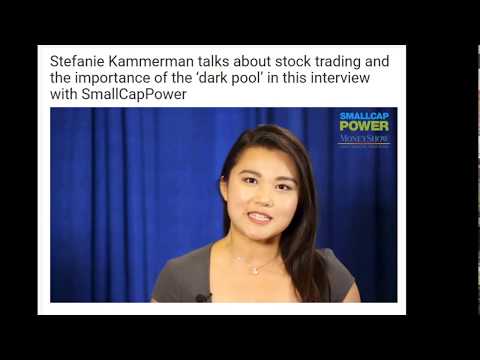 The Stock Whisperer
The Stock Whisperer presents a variety of trading courses and bootcamps for both beginning and experienced investors. They cover topics using engaging videos that you can access through the website.
There are three kinds of training that The Stock Whisperer offers. Video lessons cover various topics through videos. Meanwhile, bootcamps are intensive training sessions that aim to help you develop skills quickly. Finally, they also offer one-on-one discussions with The Stock Whisperer herself on select subjects.
All the content mentioned above are available at different prices through the website.
If you are looking for a one-stop source of trading and investing lessons, look no farther than The Stock Whisperer. The name refers to both the website and investing guru Stefanie Kammerman. The platform offers content that both beginning and experienced traders will find very valuable.
A look at the website's Courses section will show you all the lessons on offer. The topics vary and range in level from beginner to advanced. You'll find intros to both Wall Street and options trading, for example. There are three kinds of content available in The Stock Whisperer website: lessons, bootcamps, and one-on-one coaching.
Lessons are videos covering specific subjects. They last for a few minutes and are designed to meet various learning goals. The videos use engaging, if not quirky (at times), graphics added to help you understand the point of discussion. Aside from tips, the videos also present examples which can help you on your journey as a trader. Packages are available, each one containing several lessons.
Bootcamps are intensive training sessions lasting several days. These are live workshops with specific schedules. They will take several hours off of your day. The goal of the bootcamp is to inculcate the skills and knowledge as quickly and as effectively as possible, helping ensure that by the end of your studies, you will be a competent trader. Like lessons, bootcamps are also centered around particular topics.
Coaching sessions are one-on-one discussions with Stefanie herself. This is based on the idea that learning is best delivered when it is personalized. As such, you will receive individualized instructions and tips on trading. For these sessions, you will use audio and screen sharing to optimize the quality of your conversation.
All courses and sessions are available for a particular price. Previews are given especially for video lessons.
Product Details
Pricing Model
One-Time License
Audience
Lifelong Learning