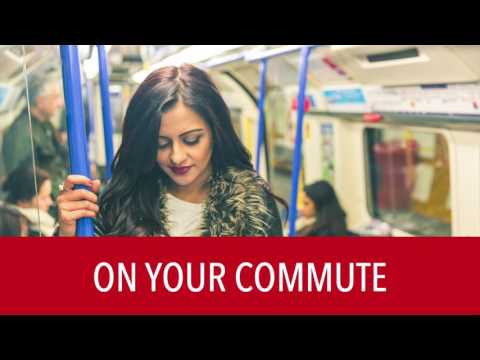 10% Happier
If you have doubts about the power of meditation, the 10% Happier app is for you. ABC news anchor Dan Harris helped developed the app with some of the top teachers of meditation and mindfulness.
The app features a simple, no-frills approach to meditation. It does away with the extras and focuses on helping you meditate despite your busy schedule. The app even connects you to a real-life coach for the best results.
The app is free for download for both web and iOS devices. While the app will help you meditate for free, you need a subscription to access the rest of its features.
The 10% Happier app was built to provide results. If you have doubts regarding the positive effects of meditation and mindfulness, then this app will help answer your questions.
10% Happier app was inspired from ABC news anchor Dan Harris' experience after his on-air panic attack in 2004. Meditation helped him take better control of his emotions. Together with the help of some of the world's top mindfulness experts, Harris helps you experience the full benefits of meditation and relaxation.
The app aims to help you meditate anytime and anywhere. It recognizes that you probably have a busy day, but helps you squeeze in some time to relax. Downloading it to your web or Apple device gives you access to a 7-session introductory course and several mindful meditation exercises.
The app runs on an auto-renewing subscription plan with monthly and yearly options. By subscribing, you gain access to the rest of the app's features, which include daily videos teaching you how to meditate without all the extra frills. You also get guided audio meditations that can help you with anxiety, stress, and even difficulty sleeping. You will also be able to access guided meditations and videos even while offline.
The best benefit of a subscription is access to meditation coach. This is a real person and not just a series of automated prompts. With your coach's help, you will be able to explore the power of mindfulness better and maximize its many health and mental benefits.
If you want to improve your relationships, as well as physical and mental health, 10% Happier is a great place to start.
Product Details
Pricing Model
Subscription
Devices Supported
iOS, Web
Audience
Lifelong Learning
That kind of <a href
That kind of
thnkniig
shows you're an expert
What a plerusae to m
What a plerusae to meet someone who thinks so clearly
Content is top notch
Content is really top quality. (I'm using the free trial so far) I have had no luck with calm or headspace, but 10% looks great so far.
Loved the book. This does a good job of introducing meditation to the people that probably need it most but don't have the time or attention span for it.