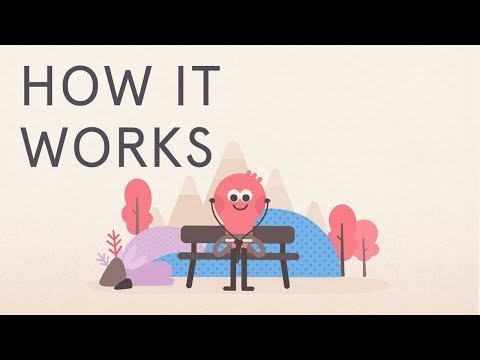 Headspace
Have you tried meditating before? If not, then Headspace is a great way to start and learn how to.
The app helps you find happiness through meditation. It contains a number of features that will make your day better. It teaches you how to relax, as well as build stronger relationships. It also offers tips on how to keep your mind healthy.
Both download and signing up are free.
If you have never tried meditation before, Headspace can help you out. This nifty app is your guide to a fuller, happier life through meditation.
Headspace is free for download in both the iOS and Android app stores. If you don't have a mobile device, you can also access the service through your computer. Creating an account is free and gives you access to the Basics pack, which is composed of short daily exercises to help you discover the secrets of a better life.
There are packs for virtually any need, challenge, or situation in life. There's one for health conditions like depression, pregnancy, or a cancer diagnosis. There are also packs for lighter moments, such as happiness, appreciation, and kindness. You'll find packs for great challenges, such students having to leave home or achieving balance in the workplace. There are even packs for sports, including competition, communication, and analysis.
Some of the packs offer free sessions, but most you'll get by subscribing. You have three subscription options: Monthly, Annual, or Lifetime. You can settle your payment through PayPal or Visa, Mastercard, and American Express.
When you subscribe, you will obtain access to all the other contents of the Headspace library. These include Singles, one-off sessions you can do to add depth and meaning to your day. Among the most interesting singles in Headspace are in the SOS category. These singles are designed for those dark times when you need to recover from a meltdown. The Anxious Moments category, on the other hand, contains exercises for stressful situations, such as job interviews.
You will also get access to Minis, which are short exercises you can squeeze into your busy schedule. At the moment, the exercises under Minis are Breathe, Unwind, Restore, Body Scan, Focus, and Refresh.
Product Details
Pricing Model
Subscription
Devices Supported
iOS, Android, Web
Audience
Lifelong Learning
It offers a free 10-day test, then you may subscribe for an annual, monthly recurring payment of 8$/month. It also offers month to month payment.I found his voice soothing & interesting, but I'd be more inclined to purchase if the price was lower
a really awesome app
Never tried meditation before being recommended Headspace as I always thought it to be a load to take, but this app presents meditation not as some spiritual BS, but rather as a mental exercise. I love the voice over guy: he is incredibly calming and makes you feel really safe
Highly recommended
Really great app. I'm giving it 5 stars on learning efficiency as it is really helpful for people like me who never meditated before. Only 3 stars on value for money as it still cost $13 a month and could be cheaper.